Three Muslim men slaughtered a 15-year-old Christian student, Wajaesh Shono. One of the murderers was the boy's schoolteacher. — Pakistan.

A Muslim mob killed and beheaded a Christian pastor's wife based on a false accusation of "blasphemy." — Nigeria.

His father and stepmother became furious when they learned of the boy's conversion. They began... starving him, in keeping with Islamic law recommendations for apostate women and children. — Uganda.

As usual, Egyptian TV reported the one-sided attacks from the Muslim majority on the Christian minority as "clashes." After arriving, the police stood back and allowed the mob to continue rioting, plundering and setting more Christian homes and vehicles on fire. — Egypt.

A Christian woman who escaped ISIS said the militants "married and divorced" her as many as nine times every night to justify the act of raping her. — Iraq.

Christians reciting the rosary inside St. Anthony Church in Ventimiglia, Italy were told by refugee-volunteers to keep their prayers down as they were bothering newly arrived Muslim migrants. — Italy.
From Syria: 5,435 Muslims; 28 Christians

From Iraq: 11,086 Muslims; 433 Christians
"Because of Shono's success in school, a local group of Muslims often pressured Shono to convert to Islam.... Shono's Muslim classmates never allowed him to use their study table or chairs. They always avoided playing with him because of his Christianity, and hated when he drank water from the school tap."
Agbahime and her husband, pastor Mike Agbahime of Deeper Life Bible Church in Kano, were later meeting with the market landlord about the persistent problem when Dauda and other Muslims returned and began chanting that she must die for blasphemy. The landlord pleaded for them to return later to talk about it, but they began stoning him, and he fled. Shouting the jihadist chant "Allahu Akbar," Dauda and the mob accused Agbahime of blasphemy against Muhammad, the prophet of Islam... Pastor Agbahime tried in vain to protect her. The assailants overpowered the few policemen present, and Agbahime knelt and began to pray before she was beaten and clubbed to death....
"The incident began with Facebook chats between a Muslim and Christian youth in the town. The Muslim youth mobilized other Muslims in the town on claims that the Christian youth had blasphemed the prophet Muhammad. The Muslims went to Fellowship Baptist Church along Alllawa Road, Pandogari, and burned down the church."
The body of Yokannah Zirinkuma ... was found in a pool of blood in nearby Kadama village, near the home of the primary suspect... Well known in the area for evangelistic preaching in a marketplace by which several Muslims came to faith in Christ, Zirinkuma two weeks prior had engaged Muslims in Kasasira village in open debate that became heated. He later received a threatening letter from unknown Muslims. "You should stop misleading Muslims, and if you fail to adhere to this, then you will face the judgment sword from Allah," a letter in Arabic warned him.
"He started beating me up with sticks, but I managed to escape to a nearby bush. My father then followed me and got hold of me back to the homestead, where he tied me up to a banana tree. He went into the house and came back with a hot piece of wood. The banana tree had dry leaves, which caught fire and caused serious burns on my body."
"I saw them outside the church gate and sensed danger for the new converts. I told the church guard not to open the gate, and after two hours they left. Early the next day, I sent her and her children to some church members."
Sonu tried to persuade his [Christian] cousins to convert to Islam as well, but when they refused, their discussion quickly turned into a dispute. Sonu threatened Salamat and the others, saying that he was going to "give them a good lesson." On June 10, Sonu went to the nearest mosque and claimed that Salamat and his friends had made derogatory remarks about the Prophet Muhammad. Without waiting to verify Sonu's report, more than a dozen men from a nearby Islamic seminary came and attacked Masih's house. The men beat the three teenagers and knocked over household items. As the men carried out the attack, they chanted abusive slogans at the Christians. After the attack, the men went to the police to register a complaint [blasphemy accusation] against the three boys. Since the attack, the teenagers have been forced into hiding.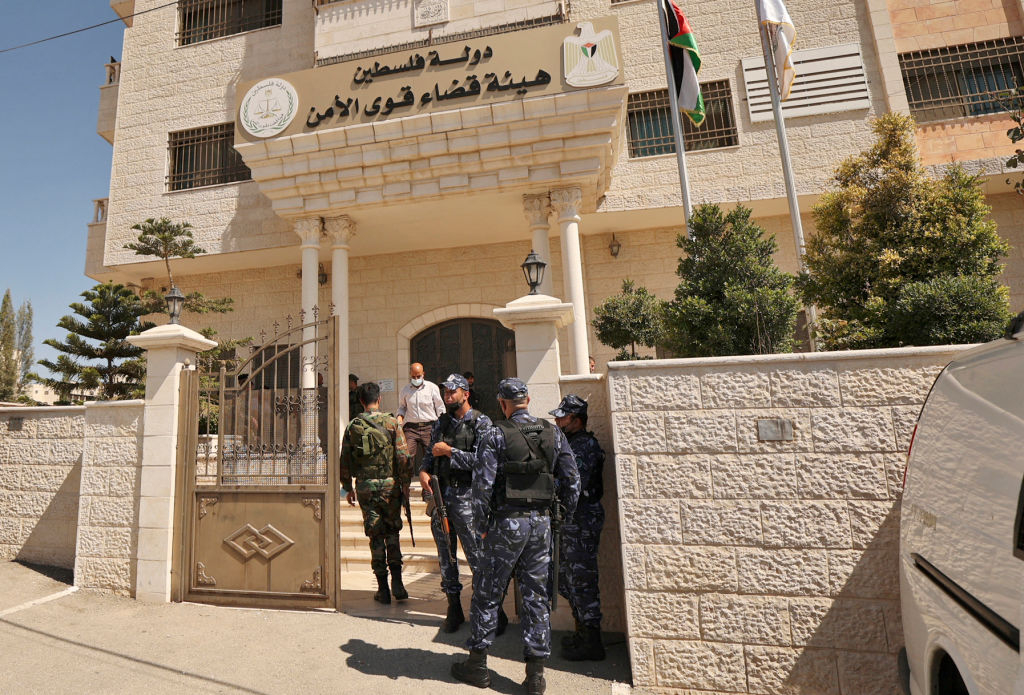 On June 17, 2016, rioting Muslims in Egypt attacked Christians and their property, and burned down 80 Christian homes. (Image source: "Behind the Scenes" video screenshot)
"As I was eating, about six Muslims came to ask me if I am a Muslim or a Christian, but I did not answer them. They asked why I was not fasting, then I told them that I am not a Muslim. Before I know it, one of them slapped me. As I stood up, the rest came and surrounded me and started attacking me with knives."
"The woman, who sobbed and shook during the interview, said she is not the only one who experienced these things. She said she wants to tell the world to know what happened to her in the hopes that her story will prompt the world to do something to protect Christians, Yazidis, and others."
About this Series
Raymond Ibrahim is the author of Crucified Again: Exposing Islam's New War on Christians (published by Regnery with Gatestone Institute, April 2013).