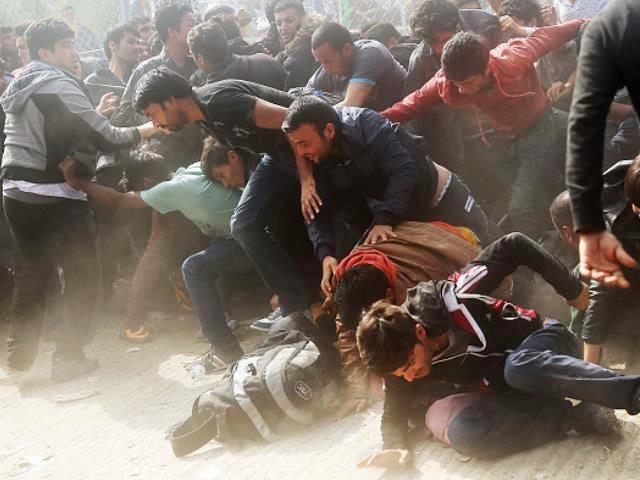 The Obama administration has created a "resettlement surge center" which has produced a pouring of 100 Syrian refugees in the U.S. per day. The very real risk to Americans – the lack of proper vetting of these individuals by the quick processing that is being done, almost all of them reported to be Muslims.
The "vetting" process, already questioned by leaders in the country, has been fast-tracked from 18-24 months to just three months. The "refugee mill" can now go through thousands of applications every month.
So the fact that 225 Syrian refugees were admitted into the United States in a new single-day record for Syrian refugee approvals is beside the point. What is of importance here is that 12,000 were interviewed in such a short time driven by the urgency to meet the September deadline.
Rep. Smith asked about the vetting process and noted that terrorist organizations would most likely have individuals come into the country who have not yet committed a crime or had "a public background," or committed a terrorist act. U.S. Department of Homeland Security Secretary Jeh Johnson answered the vetting question by saying that every alleged refugee is interviewed, and that they complete an application. Smith responded saying that you are then essentially relying upon the refugee who is filling out the application, and "you can't go beyond that, so you are sorta having to take their word for it."
At the time Smith added, "As I say, both the profile and the motive of terrorist organizations, and your admission that there is some risk involved, to me would persuade the administration to go slow, rather than fast, when it comes to admitting individuals who might do us harm." Smith noted that both FBI Director James B. Comey and Homeland Security Secretary Johnson admitted they do not currently have the ability to properly screen and conduct sufficient background checks on these refugees.